I'm a scholar of critical, activist, and racial-justice literacies and pedagogies. Whether investigating institutional archives, digital media, or education policy, my research aims–most of all–to center and be accountable to students and communities.
While my work might be most easily located in composition-rhetoric, literacy studies, American Studies, and Critical University Studies, I take a transdisciplinary approach to all of my research–drawing on K-12 education, decolonial and indigenous studies, critical race theory, cultural geography, feminist theory (particularly Black feminisms), and other fields.
I've presented my work at several national conferences including the Conference on College Composition and Communication, American Studies Association, National Women's Studies Association, and Rhetoric Society of America. My research has been supported through fellowships from CUNY's New Media Lab, Connect New York Research Initiative, Doctoral Students Research Grant program, Advanced Research Collaborative (ARC) and more.
Drawing on these interests, I'm currently at work on my dissertation, "'The Act of the Paper': Literacy, Neoliberalism, and Student Protest in the 1990s"–an archival project that brings together New Literacy Studies, urban education, Critical Race Theory, and histories/legacies of student activism.
You can read a little about it here.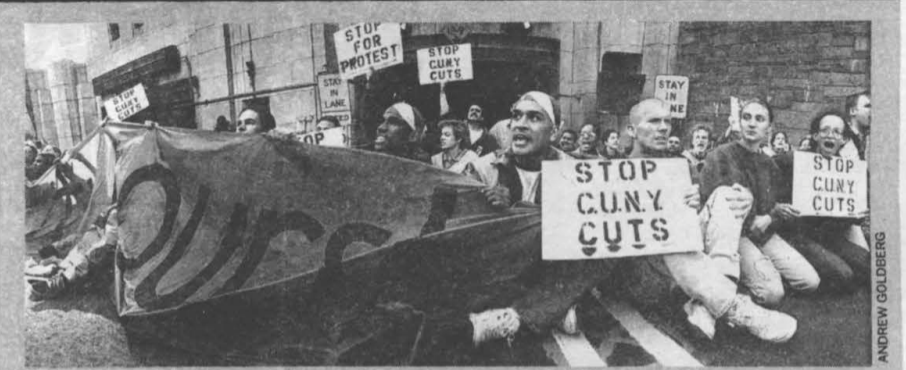 Image of CUNY protestors from "Birth of a Movement" by Andrew Hsiao & Karen Houppert, Village Voice, May 9 1995